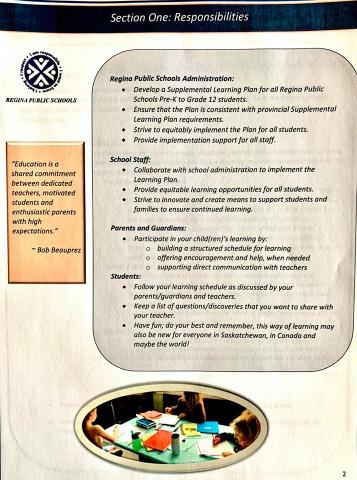 We're BACK!! And we miss you all so much!!! But to do our part in flattening the curve, we will be doing things a little differently for awhile!
The teachers at Walker will be offering our students "Supplemental Learning Opportunities" that are flexible, fun, engaging and will keep kids learning while they are at home. Each family can expect a direct communication from their child's teacher in the next few days. If your contact info has changed, please email us updated information at walker@rbe.sk.ca. The teacher will explain how things are going to work and establish the best way to deliver the learning and the best way to communicate regularly with you. 
You can access the information on  the Walker website in the banner at the top of our page. Or you can go to Regina Public Schools' website to see the information on the Supplemental Learning Plan. You and your child/children can engage in learning on a regular basis if you choose or use the offered resources as a supplement to what you are already doing at home! It's a win win!! 
We will be accepting Pre-Kindergarten and Kindergarten Registrations next week! You can go to the Regina Public Schools' website for a copy of the Pre-K registration form or the Kindergarten registration form, complete it and email it to us at walker@rbe.sk.ca