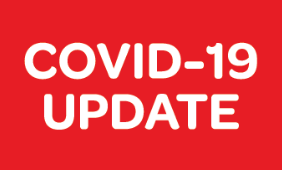 November 10, 2020 -- A case of COVID-19 has been diagnosed in an individual at Walker School. There are no closures or cancellations as a result of this case. All school families have been contacted with information.
We are working closely with Public Health staff to ensure necessary measures are in place to protect all students.  The virus spreads from person to person by large, respiratory droplets, like from a cough or sneeze.
We remind everyone entering schools to monitor for any signs or symptoms of COVID-19.  Refer to the Daily Self-Assessment Checklist.  Please complete this before attending school each day.
If you/your child has any symptoms of COVID-19, please call HealthLine at 811 and remain at home.  If medical attention is required, please call ahead to your health care provider.  If it is an emergency requiring urgent attention, call 911.
We will continue to provide additional information to parents/guardians as it is available.  For further information regarding COVID-19, please call HealthLine at 811, and/or visit the Saskatchewan Ministry of Health website at www.saskatchewan.ca/covid19 .